O'Toole's of Novi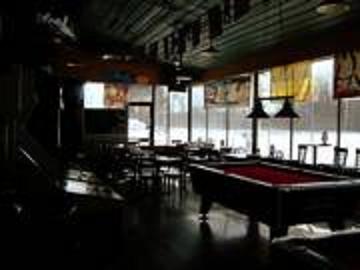 Why We Love It
O'Toole's combines an Irish pub with a sports bar, plus pool tables, dart boards, and televisions to keep you endlessly entertained while enjoying their delicious food and drinks.


We go crazy over their BLT pizza. Note that one of their optional toppings is crumbeled bleu cheese! We're a huge fan of their all-you-can-eat fish and chips too.


They host lots of out-of-the-bar events like their annual golf outing Sports fans will love their leagues... Kickball, softball, volleyball... and for the gamblers, even poker! They've got their own volleyball court too!


Lots of great music here between DJs, karaoke, and live bands Thursday thru Saturday. Only downside is that if you're on the patio you will hear jukebox music rather than the live music, so stay inside if you want to listen to the musicians!


We love the daily drink specials, and the ladies get cheap martinis and double shots on Thursdays!


Location
24555 Novi Road
248-349-7038

More Info